🍂 Hello, September! Updates + More! 🍂
Happy September, everyone! *cues "September" by Earth, Wind, & Fire.
As we transition into the new month, and into a new season, KLT Art has so much good news to share!
New Stickers
I LOVE making stickers now! They're all handmade and hand cut by yours truly. New sticker sets have invaded the KLT Art Etsy shop ranging from hip-hop themes to delicious food!
Artwork at Bantu Cultural Center
In August, KLT Art paintings were displayed at Bantu Cultural Center's Bantu Social Night. Some of the paintings will be displayed and sold in the center! If you're in the Chicago area, be sure to visit at 1514 E. 63rd!
Here's a list of the paintings that are up for grabs at the center:
"Legendary Trio"
Photography
This summer I made it my personal goal to step my photography up and I did it, and it was amazing! While I've dabbled in photography throughout the years, I never photographed people, mainly nature and architecture. I stepped out my comfort zone and shot a few shoots with people. Take a look at some of my work I captured:
After a "break", KLT Art is working super hard to create new pieces to be enjoyed! Can't wait to update you all with the new goodies! Happy end of summer and happy beginning of autumn!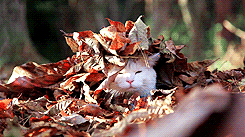 Follow Us On Social: